Professional landscape architecture in Denver is somewhat different from standard landscaping. First, a landscape architect plans greenery with human interaction in mind. Second, landscape architects might even plan their designs for a better environment and improved human health. For instance, an architect might include large shade trees over walkways and park benches in tropical or sunny areas.
If you're planning new construction, or own property but find that the landscaping doesn't work as expected, keep reading! Some quick tips on how to find the best Denver landscape architecture firm can help. Their services might be just what's needed to create a landscaping plan that works for your property.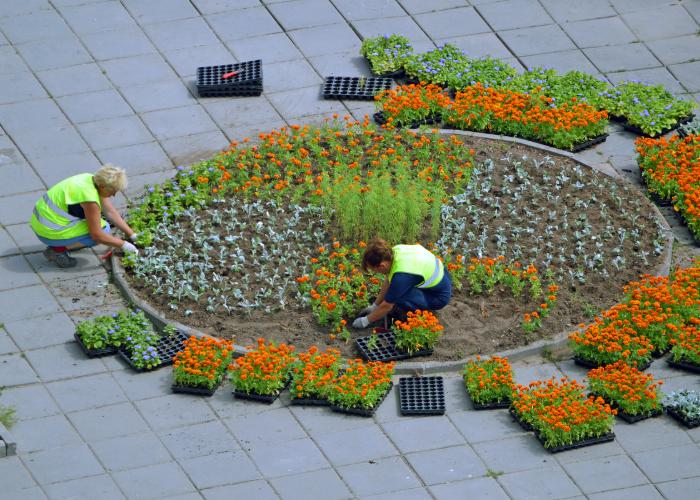 What is Landscape Architecture for Denver Properties?
To find the right firm, it's helpful to understand landscaping architecture versus design or maintenance. Everyday landscape design usually plans various greens and flowers for maximum visual appeal. This process takes into account soil conditions, climate, sun exposure, and the like. However, a landscape designer is typically more concerned about how their results look over anything else.
On the other hand, a landscape architect in Denver usually has a higher level of knowledge when it comes to plants and greens. This allows them to choose hearty plants where needed, such as for sloping properties or to prevent erosion. They understand a plant's structure, so they know, for instance, what trees have the largest canopy or weakest branches.
Also, landscape architects are concerned with more than just the appearance of plants and flowers. They are the ones to call when you need to plan landscaping with both the environment and people in mind! This can include, as an example, adding greenery for better air quality or for needed shade.
Consequently, everyday landscape designers usually work on smaller residential or commercial projects. However, a landscape architect often designs public parks, cemeteries, resorts, planned communities, and the like. They might work with developers on new construction, choosing the best trees and shrubs for apartment complexes, new roadways, and the like.
In many cases, landscape architects also have a better understanding of laws that might affect your choices. As an example, they might know if certain signs require specific clearance so they're easily visible. They might also understand more about existing greenery and what needs a permit for removal.
Do You Need a Landscape Architect or Designer?
Before you choose the right landscape architecture firm, it's good to determine your property's needs. If you're concerned about creating an attractive property, you might only need any everyday landscaper. They can choose shrubs, flowers, and other greenery accordingly.
Everyday landscapers can also suggest various plantings for providing privacy or to block unsightly features. Landscape designers also take into account the climate and your property's sun exposure. In turn, they can suggest hearty plantings that thrive in those conditions!
On the other hand, if you need landscaping to do more than look good, you might need a landscape architect. For instance, waterfront properties might need plantings that can help block flooding. Also, it's good to call a landscape architect if your property needs added shade, sound insulation, and the like.
A landscape architect is also the best choice when plants need to work around structures on your property. They can choose greens that won't encroach on a building or grow so large that they obscure signs.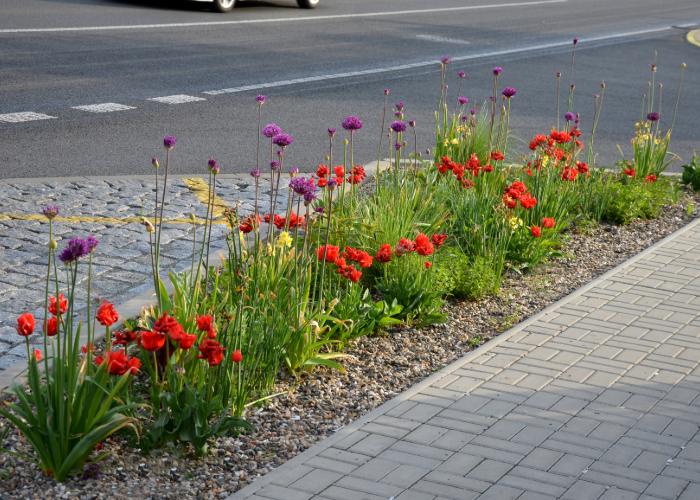 How to Choose the Right Landscape Architecture Firm
To find the right landscape architecture firm, first check their portfolio. Note if they mostly manage small projects for residential clients. If so, they might not have the experience and training needed for landscape architecture.
On the other hand, consider landscapers who have managed larger jobs such as new construction projects. Also, ask if they can design a landscape plan for you, and specifics you have in mind. Consider their response. For instance, if your property needs added shade, they should suggest specific tree species.
Additionally, an experienced landscape architect might disagree with your suggestions! Their schooling and experience might tell them that certain plants won't work for various reasons. For example, they might know that your favorite flower is too delicate to survive your property's sun exposure.
Lastly, always choose a landscape architect who works with a design rather than suggesting random planting. To ensure your new plants work with structures and accomplish your needs, they should have a full plan. This ensures they don't overlook a detail when it comes to their design and your results.
Denver Landscaping and Design is happy to explain how to choose a landscape architecture firm. Hopefully this information cleared up a few questions for you. You can also check out our blog for more landscaping tips and tricks. To find out more, contact us today.