Professional landscape design for a Denver property is not just for the rich, or for commercial properties! Landscape architecture and maintenance are usually more affordable than homeowners realize. Additionally, a professional landscaping design might improve a property's soil conditions, along with many other hidden benefits.
Don't go another day without lush landscaping on your property or try to create a design yourself. Check out some reasons why you need professional landscape design in Denver and what a pro can do for your property overall.
What is Landscape Design for Denver Properties?
First, note what is meant by landscape design in Denver versus landscape architecture. Landscape architecture works landscaping features around exterior structures and is often part of new construction plans.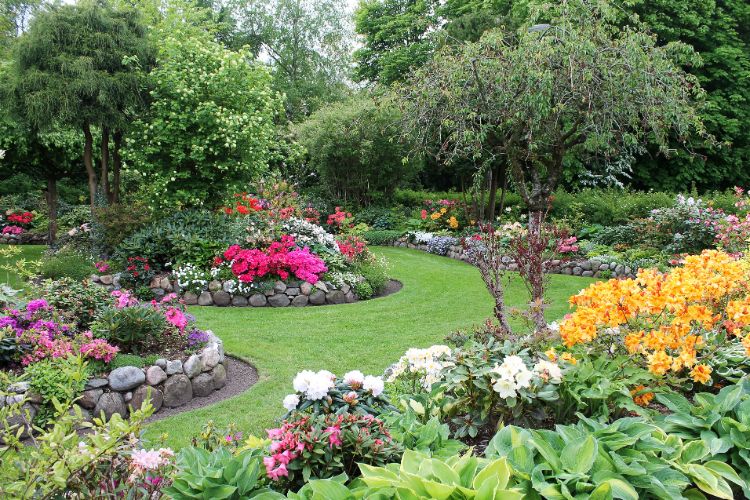 Specifically, a landscaping architect works with builders, urban planners, and other professionals. He or she will incorporate landscaping into new home and commercial property construction, public park installations, and the like.
On the other hand, landscape design incorporates landscaping features into existing properties. Additionally, landscape designers often work with homeowners rather than commercial property owners.
One reason for this is that residential properties typically have far fewer exterior structures for the landscaper to work around! Two, commercial property owners might need specialized landscaping, to follow local regulations and restrictions for their property.
What Are the Benefits of Professional Landscape Design?
One benefit of professional landscape design is that an experienced landscaper can choose the right landscaping features for your property! As an example, some plants and flowers simply won't thrive in the state's harsh and ever-changing weather conditions. In turn, you might end up wasting time and money if you were to plant certain greens around your property.
Additionally, a professional landscape designer plants greenery in a way that ensures it will thrive on your property! He or she will note sunlight exposure, moisture content in soil, and other such factors before any work begins. Then, they will plan where to plant all those beautiful flowers and shrubs so they get adequate sun, moisture, and the like.
Also, landscapers design plans according to your preferences. For instance, busy homeowners might need low-maintenance greens that don't require constant care. If privacy is an issue, a landscape designer might incorporate tall, thick shrubs into their plans. These greens help block sound and a neighbor's view into your property!
Lastly, a professional landscape designer ensures a result you'll love! If you've planted landscaping only to see it wilt or not offer the stunning visuals you expect, call a pro. Expert landscaping design ensures a beautiful, welcoming property year-round.
Signs It's Time for Professional Landscape Design
Now that you know more about landscape design, note some signs it's time to call a pro for your property:
Don't tolerate landscaping that consistently withers or otherwise struggles no matter how you support it. This ongoing issue often indicates the need for professional design and different greens and flowers.

Grass that struggles to grow might also mean it's time to call a landscape designer! Plants and flowers that sap soil of moisture or block needed sun often result in a withered lawn. A landscaper can replace those greens with something healthier for your entire property.

Pictures on seed packets or displays in a store aren't necessarily how those features will appear on your property! If your property's landscaping seems a bit bare or crowded and overpowering, a landscape designer can address those issues.

The right landscaping can enhance home security! If you need to increase security on your property, ask a landscape designer about prickly shrubs that discourage prowlers. Additionally, crunchy rocks around landscaping features also alert you to potential trespassers.

If you're spending far too much time maintaining your property's current landscaping, it's time to call a pro. A design change or different landscaping features can mean far less maintenance and care overall.

Call a landscaper if you've updated your home's paint color, façade, or other details, or installed new outdoor features. After all, your property's landscaping should coordinate with and enhance those features perfectly! An updated design can complement your new pool, patio, window trim, fence, and the like.

A homeowner might also schedule new landscape design before putting their home on the market. After all, a potential buyer will get their first impression of your home before they walk through the front door. Lush, welcoming landscaping can entice more potential buyers and get your home sold faster.
Denver Landscaping and Design is happy to provide this information about the need for landscape design for a Denver property to our readers. Hopefully you found it helpful! If you'd like to update your property, call our Denver landscaping contractors. We offer full-scale landscape architecture, design, and installation services. Additionally, our crew can maintain that landscaping throughout the year. To schedule your FREE consultation, give us a call today!