Professional residential landscaping services in Denver are an excellent choice for ensuring your property looks its best and is healthy throughout the year. A Denver landscaping company can make quick work of designing a landscaping plan for your property and then planting new flowers and shrubs, creating a welcoming appearance outside your home.
Along with design and planting, there are many other Denver residential landscaping services you might consider for your property! These services keep soil healthy and lawns lush and green despite harsh Denver weather. If you've been putting off calling a Denver landscaping contractor or are still managing your own lawn care, note some vital services you might consider.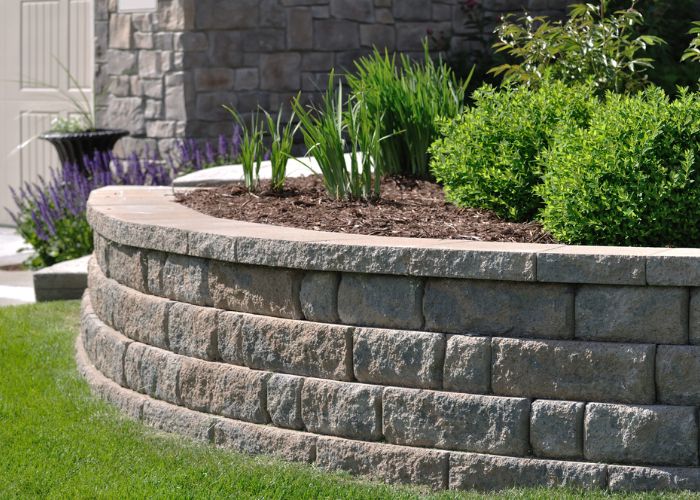 Spring and Fall Cleanup, Vital Residential Landscaping Services in Denver
Something of a "deep cleaning" for your property, spring and fall cleanups are vital residential landscaping services in Denver. These cleanup services typically involve pruning flowers and trees, mulch raking and new mulch delivery, spreading grass seed, checking bed edges for needed trimming and hardscape repairs, and other general bed and lawn maintenance services, as needed.
Spring and fall cleanup services help remove damaging debris and offer your property that trimmed, manicured look you're sure to appreciate. Cleanup services also allow for maximum sunlight as well as soil oxidation and hydration, providing excellent growing conditions on your property.
Let Denver Landscape Contractors Handle Pruning and Hedging
While offered as part of spring and fall cleanup services, it's vital that a Denver landscape contractor also manage pruning and hedging throughout the year. Trimming back overgrowth allows for maximum sun exposure and ensures hedges, shrubs, and trees receive proper hydration. Pruning and hedging also keep plants and trees looking their best!
Note that proper pruning and hedging techniques are vital for healthy plant growth and to avoid damage, which is why it's best to call a pro for this residential landscaping service in Denver. Improper cutting techniques wound tree branches and shrub edges, creating unhealthy plantings that tend to wither over the years. Improper trimming techniques also weaken branches, leading to cracks and splits. To keep trees and greenery healthy, call a Denver landscaping company for pruning and hedging on your property.
Plant Protect and Feed, for Healthy Denver Landscaping
Plants pull nutrients from the soil, which means that unhealthy soil lacking nutrients will result in unhealthy plants and flowers! Some plantings are also what's called "heavy feeders," meaning they draw lots of nutrition from the soil, leaving little for surrounding plants and flowers.
Plant protect and feed is vital for healthy Denver landscaping. A landscaping contractor will note soil conditions and current plants and flowers, noting their health and if added plant food and other supplements are needed. The right supplements, feed, and other additives ensure healthy plants and lush, green shrubs on your property.
Denver Landscaping Means Lawn Care and Feed as Well!
Never assume that residential landscaping services in Denver stop where your property's grass begins! While a homeowner might cut their property's grass or hire someone to run the mower for them, it's vital to leave lawn care and feed in the hands of a professional Denver landscaping contractor.
Professional landscapers can evaluate grass and lawn health just as they do the condition of flowers and shrubs, and note if your property's lawn needs weed removal, new grass seed spreading, and feeding. Their services ensure a lush, green lawn without brown or bare spots and that feels soft and comfortable underfoot.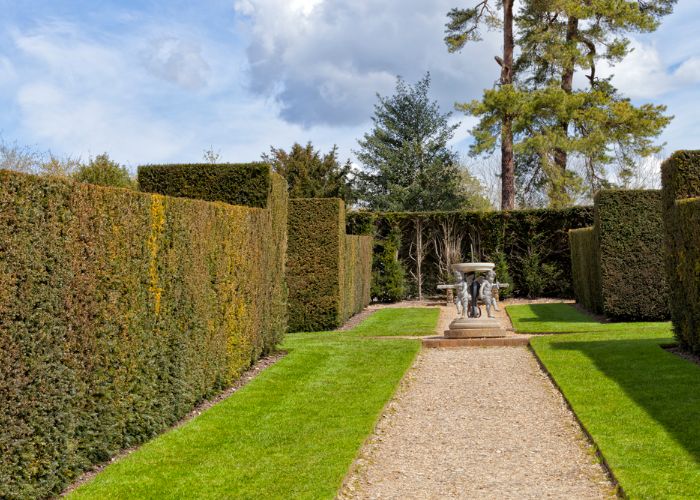 Choosing a Denver landscaping company for lawn cutting and edging is also an excellent way to ensure lush, green grass on your property. Improper mowing techniques, including cutting grass too short or using dull mower blades, damages grass and underlying soil. High-quality mowers in good repair and professional cutting methods ensure a healthy, green lawn you'll love, while also saving you from this time-consuming chore!
Irrigation Startup, Shutdown, and Maintenance
Gone are the days when homeowners used to stand on the edge of their lawn with a garden hose, watering nearby landscaping features, or struggled with messy, cumbersome sprinklers on the end of that hose! Choosing a Denver landscaping company for irrigation maintenance on your property puts an end to those messy chores while also ensuring healthy, lush landscaping features and maximum water savings!
A Denver landscaping contractor can work with every homeowner to design an irrigation plan customized to their property and that reduces fresh water usage. For instance, French drains might direct water from a home's downspouts to landscaping features most in need of added water, while a sprinkler system on a timer ensures your property gets the hydration it needs without waste.
Proper irrigation startup also ensures that system is ready for use; a landscaping contractor might spot corrosion and resultant leaks, or note if adjustments are needed to timed systems. Shutting down the system once winter arrives also helps avoid that damage, preventing otherwise unnecessary repairs and replacement over time.
Let Your Denver Landscaper Create Seasonal Displays!
To give your property a bit of personality and style, and to ensure your holiday displays and other such items don't damage flowers and shrubs, call a Denver landscaping contractor for seasonal displays! A landscaper might plant flowers with soft, springtime colors during spring months and then added layers of flowers or greens when you open up the pool or deck, for maximum visual impact and added privacy.
Letting your Denver landscaper install holiday displays also reduces the risk of damage to shrubs and flowers often caused by heavy displays, wiring pulled too tightly around delicate blooms, and the like. He or she can also work with you to choose the right display items for your property, ensuring they find decorations you'll love and that stand out and command attention!
Consider all these vital residential landscaping services in Denver for your property. Hiring a pro ensures a healthy, lush lawn and garden while also freeing up your time on the weekend! You'll be proud of your property's appearance and know it's healthy and well-maintained when you choose professional landscaping and lawn care.